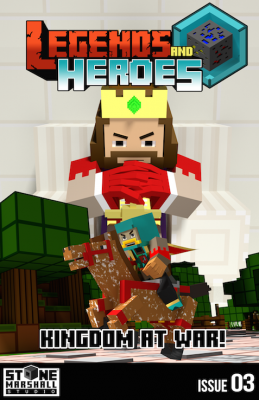 Legends and Heroes Issue 3-Kingdom At War!
$0.99 eBook, $9.99 paperback
The warning bells are ringing. The monsters are back!
Get the book
Available in eBook and Paperback
Click a "Buy Now" button below corresponding to your device.
Get notified when Legends & Heroes is out! Subscribe to updates below.