Could you provide an update to your previous articles on the system requirements for Minecraft? I would love a recommendation on a laptop for my 10-year-old son. I have a £500 budget, and I would have no problem with a refurbished device. Craig
This is a frequently-asked question, and similar queries have come from Jo (seven-year-old son, £450 budget), Lauren (13-year-old son), Ronda (12-year-old daughter), and Natalie (11-year-old son, £200 to £250 budget). I answered much the same question in December last year (What's the best cheap laptop for running Minecraft?), in December 2015 (What's the best laptop for running Minecraft?) and earlier. The principles have not changed, so you may still find them useful. However, the products change, which is why the question keeps coming up.
PC or not?
The main edition of Minecraft is written in Java, so it runs on PCs running Microsoft Windows, Apple's MacOS, and Linux. Most parents want the same machine to cover schoolwork and other requirements on a budget, so they generally opt for Windows.
There's also a "pocket" or Bedrock Edition of Minecraft that runs on Windows 10, games consoles, tablets, Gear VR, Apple TV and Amazon's Fire TV. Many players want the main edition because the Bedrock version does not support "mods" or modding platforms such as Pixelmon.
Mojang is still busy programming the Bedrock Edition to add many of the capabilities of the main version, but without its performance being sandbagged by Java. There are already Add-Ons, Resource Packs and Scenarios to change Minecraft's appearance and behaviour.
Bedrock is still some way from the Java version. Nonetheless, running Minecraft as a Windows 10 app is one way to run it on a less powerful laptop while still having a machine that's good for school work. The latest Windows 10 Minecraft is available as a free trial app on the Windows Store, so it's worth a go. You can always install the full version later.
Running Minecraft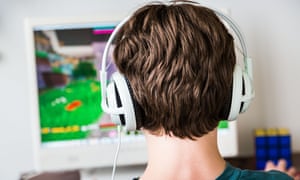 Most serious games can consume as many resources as you can throw at them, and Minecraft is no exception. Unfortunately, Minecraft also has to run the Java "virtual machine" (JVM) that runs the Minecraft code.
Today's targets, for running Minecraft, are a relatively recent Intel Core i5 or i7 or equivalent processor, 8GB of memory, a 128GB SSD, and a 15.6in Full HD screen with a resolution of 1920 x 1080 pixels. By "relatively recent" I mean a 5th generation Core chip, or later. (We're currently moving to 8th generation versions.)
In every case, more is better. Extra power will give you better frame rates, longer rendering distances, more textures etc, and the ability to run more mods.
You should still be able to run Minecraft pretty well on a recent Core i3 with 4GB of memory, either a 64GB SSD or a traditional hard drive, and a 1366 x 768 screen, though you may have to dial back some graphical effects.
However, you should still be able to run Minecraft on less powerful machines, if you use the lowest settings and install the Optifine mod to get a usable frame rate. (I assume everybody will install Optifine on whatever they buy.)
In previous years, I've looked for laptops with dedicated graphics cards with their own 2GB or more video RAM. Today's mainstream laptops use the processor's integrated graphics capabilities and the PC's main memory instead. This makes it an even better idea to buy a desktop PC than a laptop for running Minecraft and other games.
Desktop towers have plenty of room for fans so they can use hotter processors that run faster than the laptop equivalents, and even cheap chips like the Intel Pentium G4560 become viable. Many desktops also have dedicated graphics cards, and if they don't, you can probably install one in an empty expansion slot. (Check the upgrade options before you buy.)
Gaming laptops?
Most of the laptops that still have dedicated graphics cards are now described as "gaming laptops", and they bust your budget. For example, Currys PC World has an HP Pavilion Power 15-bc350sa with a Core i7-7500U processor, 8GB of memory, a 1TB hard drive and an Nvidia GeForce GTX 950M for £679.99. That's not a pocket money price. HP's real "gaming laptop" is the Omen, which you can get with a GeForce GTX 1050 for £799.99.
Manufacturers used to sell reasonably affordable laptops with dedicated graphics cards, but those days appear to have gone.
You can hunt around for second-hand gaming laptops, but these are not the stock in trade of professional refurbishing companies. They mostly sell ex-corporate "fleet computers" such as ThinkPads, HP Elitebooks and Dell Latitudes. If you decide to go for a refurbished machine, an Elitebook might be the best bet.
Possible choices
Having eliminated games machines, we're left with mainstream laptops. The usual suspects include Lenovo's 110 and 320 models, HP Pavilions, and Asus VivoBooks. Take your pick …
The best specification I can find within a £500 budget is the Lenovo Ideapad 80XL035QUK, which has an i5-7200U, 8GB of memory, a 2TB hard drive and a 1920 x 1080 screen for £499.99.
There are lots of different Ideapad 310, 320 and 320S models around, and many of them have 128GB SSDs. Unfortunately, most of those only have 4GB memories and 1366 x 768 screens. You can increase the memory but they usually have only one memory slot. You have to remove the 4GB and insert an 8GB module (over £80), instead of simply adding 4GB (around £45). Switching to a 16GB module could cost roughly £165.
For someone on a smaller budget, the IdeaPad 310-15ISK is still good value at £329.95 from John Lewis. though you can find other sources by searching for 80SM01MAUK. It has a nippy Core i3-6100U processor, 4GB of memory, a 1TB hard drive and a 1366 x 768-pixel screen. The seventh-generation i3-7100U isn't really any faster.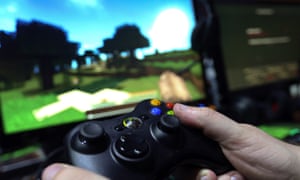 Currys PC World has a similar laptop with a slower Core i3-6006U processor for £299.98. This chip has a PassMark benchmark score of 3131, which is close to if not below the minimum required to run full Minecraft well. In fact, it's better to have a chip that scores over 4000. For comparison, the latest Intel Core i7-8700K scores 16274.
There are a couple of 14in machines that are also worth considering for their 128GB SSDs. The HP Pavilion 14-bp070sa has a Core i5-7200U processor, 4GB of memory and a 1920 x 1080-pixel screen for £449. The Asus VivoBook X405 is a nicer laptop for £20 less, but it only offers a Core i3-7100U.
Low-end systems
Going below £300 involves a huge reduction in processing power, unless you can find a discounted bargain. The options include the slow AMD A6-9220 (PassMark 2368), the slower Intel Pentium N4200 (PassMark 2002), the Intel Celeron N3160 (PassMark 1695) and the Celeron N3060 (PassMark 990).
None of these processors is intended for gaming, or any serious computing.
The real problem is that if you stick to my recommended minimum of 4GB of memory, even low-end computers are not particularly cheap. For example, a 14in HP 14-bp066sa with a Celeron N3060 and 64GB of eMMC storage – which is slower than an SSD – costs £249 at Currys PC World. You are giving up a lot of processor speed and storage space to save £50. It's really not worth it.
Dropping from an IdeaPad 320-14ISK with an i3-6006U processor (£299.98) to an IdeaPad 320-14IAP with a Pentium N4200 (£279.99) only saves £20.
The result is that I can't recommend today's low-end machines for playing the full version of Minecraft, even if – as mentioned above – they can run it at the lowest settings with Optifine. The "pocket" or Bedrock Edition would be a better bet, and even that would run better on a new or second-hand Xbox One.
If you can't justify spending around £300, you could take a flyer on the Linx 12X64, which is now available for around £200. Eligible parents and students can get it for £179.99 from Microsoft.
The Linx 12X64 is a 12.5in tablet with a detachable keyboard and a slow Intel Atom x5-Z8350 processor (PassMark 1314), so it's nobody's idea of a games machine. However, at least it has 4GB of memory and 64GB of storage, so it's not as cramping as most ultra-cheap machines, which have 2GB and 32GB. It even has a Full HD 1920 x 1080-pixel screen. I found it a decent and reliable machine at its original £299.99, so deducting £100 makes it a bit of a bargain.