Mojang released Minecraft: Pocket Edition [$6.99] on the App Store back in August 2011, and initially the game didn't feature many things to do besides very simple crafting and survival compared to its desktop counterpart. This led to our underwhelmed feelings in our original review of the game from November 2011. Despite that, Minecraft: Pocket Edition became the number one paid game for quite some time on the App Store, and it continues to hover near the top to this day. Mojang has released many updates to Minecraft: Pocket Edition since its original release, completely transforming it, which led us to re-review the game in October of 2015, giving it its rightful 5 stars. And even since then Minecraft: Pocket Edition has continued to receive significant updates, adding in the Minecraft Marketplace this past June and then the ginormous "Better Together" update just last month. Mojang rebranded Minecraft: Pocket Edition to simply "Minecraft" and introduced many features that may make you want to reinstall the game on your iOS or Android device. Rather than try to re-review the game yet again, we've put together a short list of some of the most significant new features that may make you want to revisit the mobile Minecraft if you had given the lesser versions a try previously.
---
Cross-Play Multiplayer
A highly requested feature by many Minecraft fans was that if you played on mobile, console, or even PC you could play with other Minecraft players no matter their device. Well, with Microsoft's help Mojang was able to integrate cross-play on iOS/Android, Xbox One, Nintendo Switch, and (of course) Windows 10's edition of Minecraft (which is available in the Windows 10 store). This is a massive feature to be added to Minecraft since it hasn't ever been playable across devices.
---
Marketplace to Spend Your Coins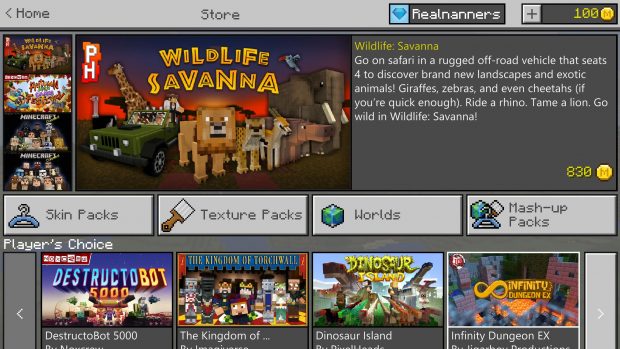 Minecraft
has always been a "build your own" game unless you hop onto some servers and build with other players. With the newly released
Minecraft
"Better Together" update, it allows for the community to chip in and offer some sweet things like maps, texture packs, skins, mash-up packs, server items, and much more through the Marketplace. You can purchase these items in the Marketplace by spending actual money and purchasing "coins" which allows you to spend money on any items on the Marketplace.
---
Featured Servers
When I see new players playing Minecraft, I always seem to find them to never be able to find servers since they've just joined the community and unsure of where to find servers. Mojang has made it easier than ever to join servers if they're approved by Mojang. Currently, there are only three featured servers which are Lifeboat Network, InPvP Network, and Mineplex. These are really great servers and seem to be very high quality. Those servers alone are a great reason to reinstall Minecraft.
---
Advanced Settings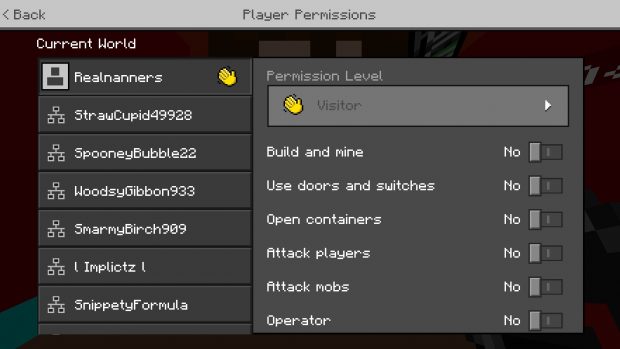 Minecraft
on the mobile side of things has always lacked in the settings area of things considering the game relies a lot on customization and with the Better Together update it's added a ton of new settings. Mojang allowed for more settings in-game like how storage is managed, quick switching of texture packs, skins, and even a better player permissions in settings, which allows for a lot better customization when playing the game with a lot of users.
---
Xbox Live Support
Lastly, Xbox Live support. This may seem like a terrible thing since Xbox doesn't make mobile games and it's one of Microsoft's gimmicks but it actually has a really great use. If you own multiple copies of Minecraft; let's say Xbox One, Windows 10, and on iOS, they've allowed for great syncing of information so all your stuff stays the same so you'll never notice when you switch to different platforms. It's all the same across both platforms.
The Evolution of a Modern Classic: 5 Reasons to Reinstall 'Minecraft'