The Minecraft Marketplace is the place to go to discover new skins, textures and worlds designed by the community, and a lot of new content has just dropped today. "If you're a fan of either (takes deep breath) vampires, Vikings, dragons, cowboys, monkeys, outlaws, train robbers, robots, samurai, wildlife or great new mini-games, then we're bound to have at least something for you," the Minecraft team announced in a blog post.
Among highlights, Val'Aven from Pathway Studios is a medieval city hiding a cool treasure in a massive dungeon. As you can see in the video below, it's also guarded by a nicely detailed dragon:
Another cool addition is the Wildlife Artic pack from Pixelheads, which brings two snow vehicles, 20 new wild winter animals (including a yeti and a mammoth) and big mountains and ice caves to explore.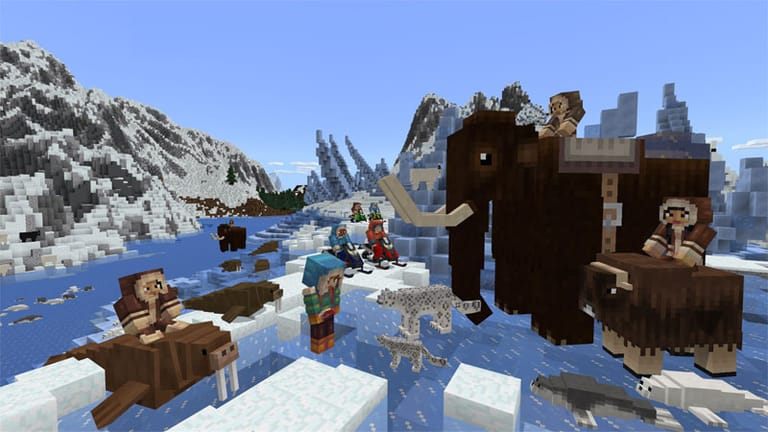 There is a lot of other new content to check out on the Minecraft Marketplace including the Wild West Pack by Blockeption or The Vampire King by BlockWorks, and you can get more details on the Minecraft website. As a reminder, all content you purchase on the marketplace can be enjoyed on mobile, console and Windows 10.