Gamevice
today announced the launch of a new Minecraft-themed controller bundle, which comes with a standard Gamevice controller, a Gamevice carrying case, and a code to download Minecraft on iOS.
For those unfamiliar with Gamevice, the company makes gaming controllers designed for the iPhone and the iPad. Gamevice controllers wrap around an iOS device, offering access to a d-pad, two joystick, and buttons to allow gamers to play iOS games with physical controls.
The Minecraft version of the Gamevice works with iPhone 6, 6s, 7, 7s, 8, and X models, along with Plus versions of those devices. At $89.95, the Minecraft bundle is $10 more expensive than the
standard Gamevice controller
, but the Minecraft iOS code is worth $6.99 and the carrying case is an added bonus.
"Minecraft is one of the greatest games of all time and playing Minecraft with Gamevice puts mobile players on equal ground with PC and console players. said Phillip Hyun, CEO, Gamevice. "Gamevice offers low latency and precision control, delivering a console quality experience to more than one thousand different games including Mojang's masterpiece."
The Gamevice controllers, Minecraft controller included, work with more than 1,000 iOS games, including several games that have been optimized for iPhone X.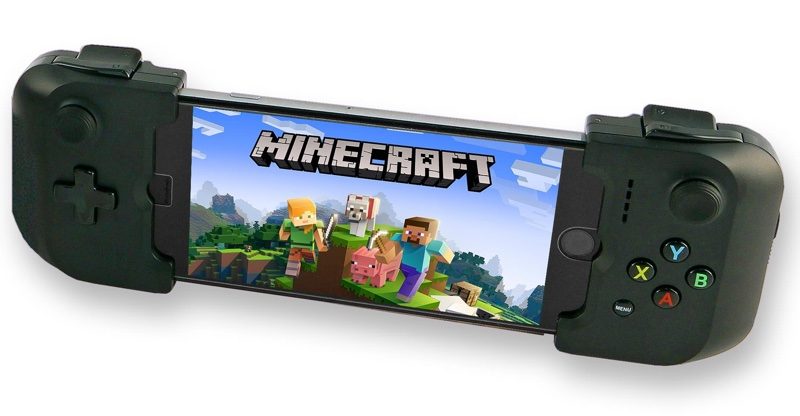 The Gamevice Minecraft Bundle can be purchased starting today from Amazon.
Gamevice Launches Special Minecraft Gaming Controller Bundle