Avengers: Infinity War made history by earning an estimated $630m (£457m) worldwide on its opening weekend.
That's way ahead of the previous first weekend record of $542m set by The Fate of the Furious last year.
And the new Avengers movie, in which Marvel superheroes unite to battle Thanos, hasn't opened in China yet.
It is also likely to take the all-time North American opening weekend record after making an estimated $250m. Star Wars: The Force Awakens took $248m.
Industry tracker Exhibitor Relations made the estimates and official figures will come out later on Monday, but they rarely vary significantly from the estimates.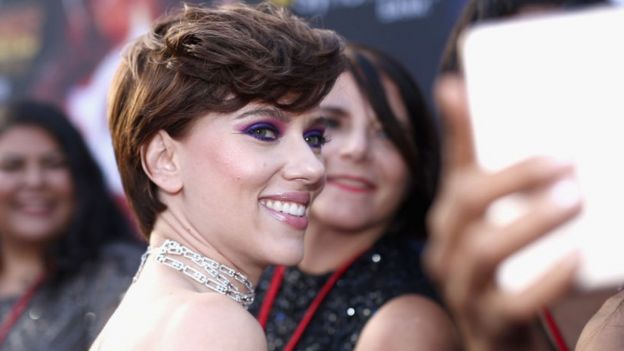 Infinity War, directed by brothers Joe and Anthony Russo, cost between $300m and $400m to make.
Actors including Robert Downey Jr, Scarlett Johansson, Benedict Cumberbatch, Chadwick Boseman and Chris Pratt, star in the sequel, the first of two parts. The conclusion is set to be released in May 2019.
The films with the all-time top five opening weekends are all sequels and spin-offs.
Top five global opening weekends
Film
Takings
Release
Avengers: Infinity War
$630m
2018
The Fate of the Furious
$542m
2017
Star Wars: The Force Awakens
$529m
2015
Jurassic World
$526m
2015
Harry Potter and the Deathly Hallows Part 2
$483m
2011
Deadpool actor Ryan Reynolds congratulated the Avengers on their success by posting a letter supposedly written by Tony Stark (AKA Iron Man) to Deadpool, rejecting his request to join the Avengers.
Reynolds wrote: "From a guy who never knows when to quit, I'm glad you guys never did. Congrats #Avengers."
Avengers: Infinity War comes 10 years after the release of Iron Man, which kicked off a series of high-profile superhero films.
The first Avengers came out in 2012. It held the previous record opening for a Marvel film, making $207.4m domestically. Age of Ultron, the second Avengers feature, debuted with $191m.
Avengers: Infinity War smashes global opening weekend box office record