Hello everyone, and welcome to the week! It's time once again for our look back at the noteworthy updates of the last seven days. It's a light one this week, friends. I don't know about you, but that suits me and my poor typing fingers just fine once in a while. That said, what's here is pretty good, if you ask me. Of course, you can keep an eye out for updates yourself using AppShopper Social [Free], the watchlist in the TouchArcade App [Free], or by participating in the TouchArcade forums, but this weekly summary is here to fill in the things you might have missed. Let's dig in!
Angry Birds Seasons, $0.99 If you're peeved about Angry Birds 2 going free-to-play and just want another dose of premium pig-popping pleasure, the bizarre NBA tie-in with Angry Birds Seasons has yielded seven more new levels, based around the NBA Finals. Still not used to this strange cross-over yet. And yes, I say that knowing full well about all of the other strange cross-overs this series has had.
The Executive, $4.99 The Executive is one of the cooler games released this year, in my opinion. This update is more of a fixer-upper update than anything else, but there's at least one nice new feature. You can now start a new game without uninstalling the app. Aside from that, it's mostly UI fixes, translation touch-ups, and a few bug fixes.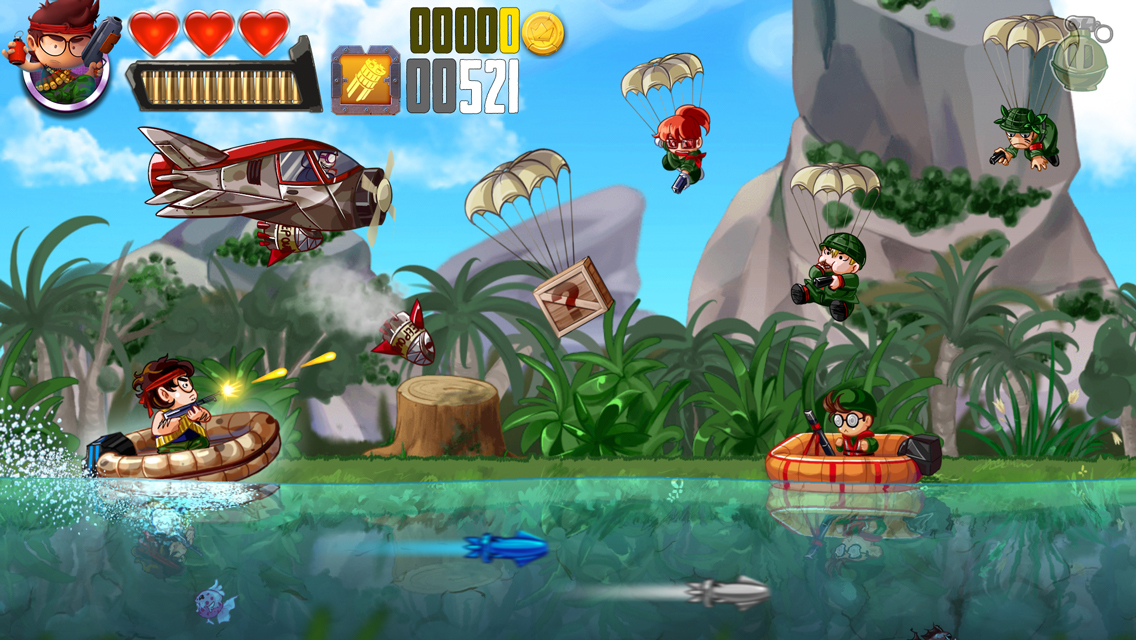 Ramboat: Hero Shooting Game, Free The latest update to Ramboat includes references to the John Travolta/Olivia Newton John classic Grease in its patch notes, so I'm obligated to include it here. I guess there's possibly a new boat patterned after Greased Lightning? Additionally, certain difficult stages have been made easier, and the prices of items in the shop have been lowered.
Temple Run 2, Free The game with the weirdest roster of playable characters keeps on hanging in there. In addition to the usual bug fixes and optimizations, this Temple Run 2 update also includes a new uniform for Usain Bolt in honor of his World Championship race. Either that, or in honor of him giving up his 1,000 chicken nuggets per week diet. You pick! Anyway, looking dapper, Mr. Bolt!
KingsRoad, Free It looks like KingsRoad has set its event schedule for the next few weeks. The Adamar Ascended event runs from August 6th to the 20th, and includes the usual new appearance set to collect. Starting from tomorrow, the Rising Shadow tournament starts, where you can collect nine rare tokens and earn special rewards. That event runs through the 18th. Other than that, it looks like bug fixes and performance improvements.
Pinball Arcade, $0.99 Pinball Arcade's newest table is Safe Cracker. Originally released in 1996, it was designed by Addams Family designer Pat Lawlor. It's a fun table with some interesting rules to it, and usual is available as a $4.99 IAP within either of the Pinball Arcade apps. This update also addresses bugs with several tables in tournament mode.
Heavenstrike Rivals – A Monster Tactical TCG!, Free We don't talk about it much at TouchArcade, but Heavenstrike Rivals is actually a pretty decent F2P game from Square Enix. The latest update is a big one, adding in raid battles, local multiplayer, video sharing, and setting up content for upcoming events that will bring characters from Secret Of Mana and the Final Fantasy series to the game. It's about time!
Looney Tunes Dash!, Free Frankly, I'm surprised it took this long for hats to come to Looney Tunes Dash!. With Bugs making liberal use of them in the classic shorts, it's been kind of weird seeing him not wearing the occasional chapeau. This update also includes a new episode with 15 levels that take place in the tropics. This runner seems to be pretty popular with a certain set. It's not my cup of tea as it lacks in essential Spider-Mans and nutrients, but good on it for finding a fan base.
1849, $4.99 This week sees the addition of some free content to 1849. Free? Hey, that's pretty nice of you, SomaSim. The content includes two epilogue chapters that take place after the gold rush, showing the state of California somewhere between its period as a gold rush capital but a bit before its period as an acting rush capital.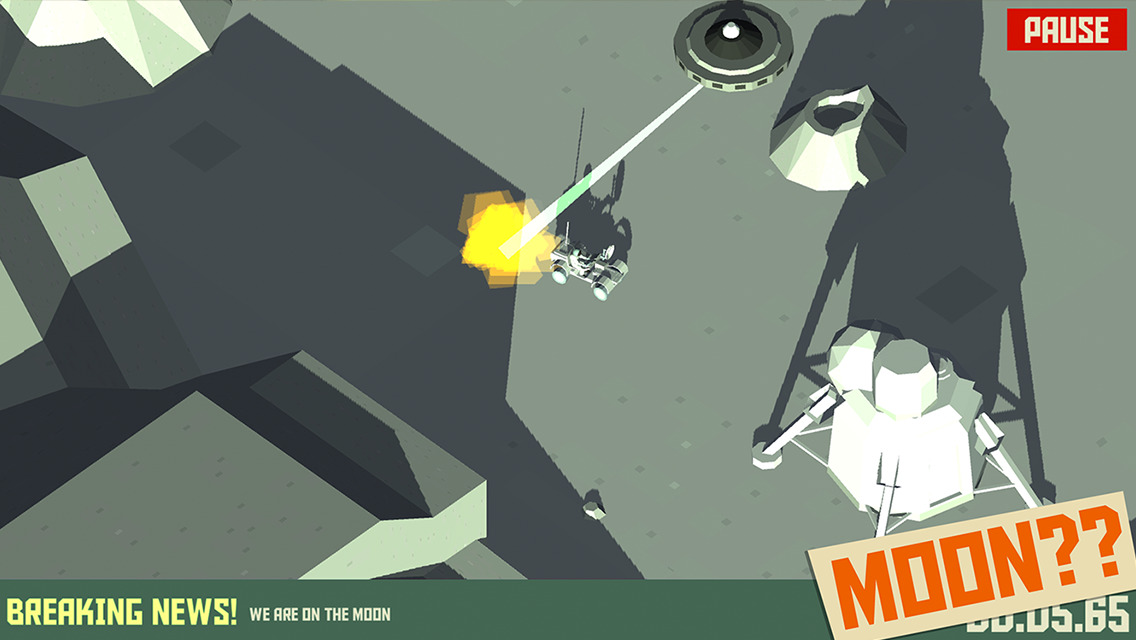 Pako – Car Chase Simulator, $0.99 Talk about covering your bases. The third map pack for the glorious car chase sim Pako adds a trailer park, a shuttle launch site, and … the Moon? Trains, tanks, and aliens, oh my! There are also three new songs to accompany the action, and of course some new secret achievements to seek out.
Soccer Spirits, Free The totally wild Korean space soccer card game Soccer Spirits got an update this week that includes a bunch of new content for players to enjoy. A club system has been added, along with a new skin system, which I'm guessing allows you to customize the appearances of various characters. But looking at the art for the game, it could refer to a totally different kind of skin system. Other improvements and additions include a better tutorial, improved load times, new music, added events, and more.
Shadow Blade, $1.99 You know, friends, I really like Shadow Blade a lot. And I like it even more now that it has 10 new levels and iPhone 6 family support. More of a good thing is rarely a bad thing, after all. If you kind of squint, Kuro looks like Spider-Man, and that's why I'm happy to give Shadow Blade the highly-coveted Update Mondays Most Spider-Mans Of The Week award. Just remember to finish up all of your assassinations before you drink your metaphorical celebratory vermouth, my ninja chums! It's got some whammy.
Skyline Skaters, Free While Subway Surfers is busy with its reunion tour, Skyline Skaters is continuing to open up new frontiers. Well, okay, a level set in Hawaii isn't exactly the stuff of innovation, but you know what? It looks really pretty and they use a surfboard/surfer motif for their event character. That's not bad as low-hanging fruit goes.
Aliens Drive Me Crazy, Free Aliens Drive Me Crazy is a fun game, but that alone isn't enough to survive in the highly competitive App Store anymore. So, it's now a free-to-play game, with ad support and new IAPs. If you paid for it and kept it installed, nothing will change for you apart from seeing the new IAPs, but if you uninstalled it, you'll probably have to suffer the ads if you want to play it again. From forum reports, there don't seem to be a ton of ads popping up anyway, so it might be alright.
Gangstar Vegas, Free After spending some time in Sin City, there's really only one place to go: the home of sin itself, hell. In an update which I'm sure is in no way inspired by Saint's Row, seriously what are you talking about you weird people, you have to venture into hell to get your soul back from the devil. The new update encompasses four missions that obviously take place in a new location. There is of course new gear themed around the whole fire and brimstone thing, and you can record your trip to hell with the newly-added Kamcord support.
Legend of Grimrock, $4.99 It's always a bummer for our iPhone-owning friends when a great game comes out as iPad-only. In my experience, iPhone users are willing to put up with even nightmarish UIs if it means they get to play the newest and hottest. Luckily, Almost Human figured out a sensible UI for smaller screens, and Legend Of Grimrock can now be enjoyed by all.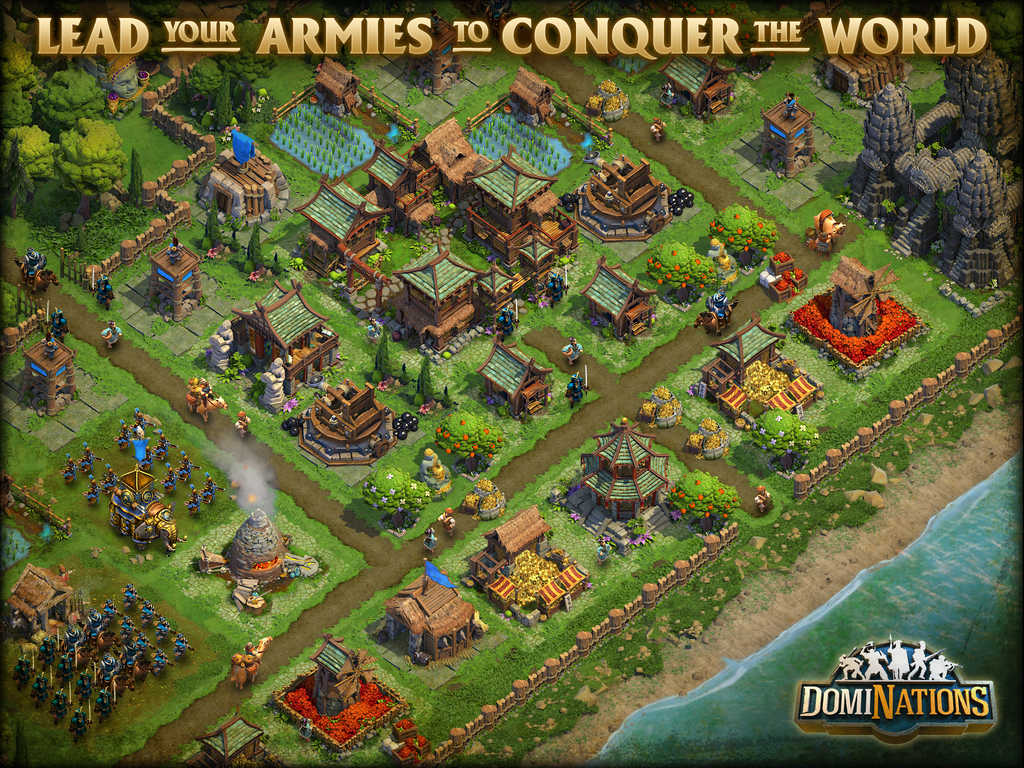 DomiNations, Free Machine guns! Tanks! Biplanes! Zeppelins! The Industrial Age is here, and a whole bunch of people are going to die! And the survivors will build lovely wonders such as the Eiffel Tower and the Statue Of Liberty. It's a big update for this surprisingly enjoyable free-to-play strategy/sim from the designer of Rise Of Nations.
MARVEL Future Fight, Free Well, now that just about everyone has forgotten that Ant-Man ever existed, I guess we can roll on with the usual updates in Marvel games. This one brings team-up play to the game with a new three-player co-op mode. Five of the games heroes are lucky this time around in that they get six-star ultimate skills. If you're using Captain America, War Machine, Blade, Ghost Rider, or Iron Man, you're all set. I detect a notable lack of Spider-Mans in these updates, Netmarble. I detect it and I do not like it.
Plants vs. Zombies™ 2, Free Plants Vs. Zombies 2 did the whole free-to-play sequel before it was cool with everyone else, thank you very much, Angry Birds 2. Well, wait, I guess it's still not that cool with everyone else. Anyway, here's what your continued support gets you this time, friends: a special limited Strawburst plant, seven summer-themed zombies, explosive fireworks pinatas (which seem to be crossing a couple of signals but okay), five new costumes, and a special summer Vasebreaker mode where you get sparklers every time you smash something, just like in real life.
Heroes of Steel RPG Elite, $3.99 Let's finish up this week with an update from the Trese Brothers, who we haven't seen in Update Mondays in at least a few weeks. The subject this time is Heroes Of Steel, and it's a whopper. Episode 4 has a bunch of new content, along with reopening some older content. There are lots of balance fixes, and the UI has received some minor improvements. From there it's a bug-squashing jamboree, finishing with a few added story events to cover unusual cases at certain locations. Pretty impressive to see the Trese Brothers pull off these updates while they're finishing up their newest game!
That about wraps it up for last week's significant updates. I'm sure I've missed some, though, so please feel free to comment below and let everyone know if you think something should be mentioned. As usual, major updates will likely get their own news stories throughout this week, and I'll be back next Monday to summarize and fill in the blanks. Have a great week!
Update Mondays: Marvel Future Fight, Shadow Blade, Soccer Spirits, Pako, and More