Primary school pupils encouraged to use 'sandbox'-style game to visualise their dream park, with $8.9m allotted to bring winning design to life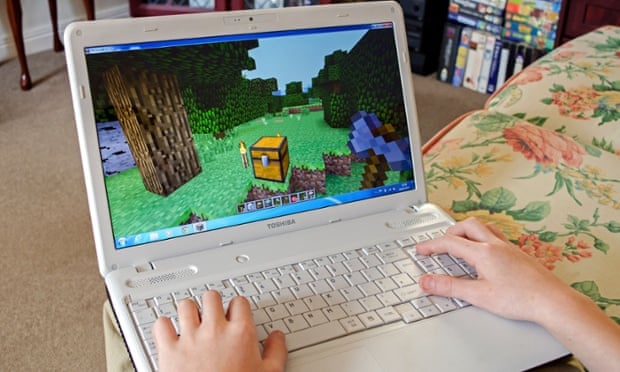 Parents may be looking for reasons to coax their square-eyed offspring away from the flicker of the computer screen but the South Australian government is taking a more entrepreneurial approach to young gamers.
Australia's next national park could be designed on the video game Minecraft – and by primary school children – if a new venture by the Adelaide and Mount Lofty Ranges natural resources management board (NRAMLR) goes to plan.
In a move worthy of Leslie Knope from Parks and Recreation, pupils from the Adelaide Hills area have been invited to design their "perfect national park" using the block-building game, with $8.9m allotted to bring the winning student's design to life, reported the Adelaide website In Daily.
Suggestions for design elements include bushwalking, mountain biking or horse riding trails, wheelchair accessible and interpretive paths, campsites and, for the digital natives out there, geocaches. Entries must incorporate five Minecraft screenshots and a narrated flythrough of no longer than three minutes.
They will be judged on design, real-world usability, and sustainability – the park design must complement the natural environment of the Adelaide and Mount Lofty Ranges and use sustainable materials and resources. Judges will also be looking out for that elusive fun factor and "how amazing we think it is".
The educational potential of Minecraft is attracting attention worldwide. In March, the CultureTECH innovation festival announced it would be distributing the game free to every secondary school in Northern Ireland. Teachers recently shared creative ways to use the game in the classroom on the Guardian Teacher network.
"It's a really good thing to get kids using as a positive," Georgia Gowing of South Australia's environment department told In Daily. "They do this stuff on a screen and then they get out into a real national park."
The competition is open to class groups from fourth to seventh grade until 12 June, with shortlisted entries uploaded to the NRAMLR YouTube channel and a winner announced in July. The successful student will win a free trip to Belair national park for his or her class.
The rules state that entrants must use the basic version of the game with no add-ons "to keep it fair and creative". The board has also published an online consultation for adults – though sadly with no gaming element.
Minecraft fans invited to design Australia's perfect national park