Hello everyone, and welcome to the week! It's time once again for our look back at the noteworthy updates of the last seven days. This week's lot is a big one. I'm frankly exhausted just looking at that list, or maybe it's just because I had to write all of that. Well, either way, it's there, there are lots of games in it, and I hope you like Hallowe'en updates. Of course, you can keep an eye out for updates yourself using AppShopper Social [Free], the watchlist in the TouchArcade App [Free], or by participating in the TouchArcade forums, but this weekly summary is here to fill in the things you might have missed. Let's dig in!
Galactic Keep, $3.99 Friends, I love Galactic Keep to little tiny pieces. The game was pretty great to begin with, but the developer has been refining it even further by listening to player feedback. This update adds a hotly-requested feature, the ability to zoom the map in and out. Now you can check out the big picture and figure out your plans without having to scroll around so much. Of course, this update also includes the steak and potatoes of Update Mondays, performance improvements and bug fixes.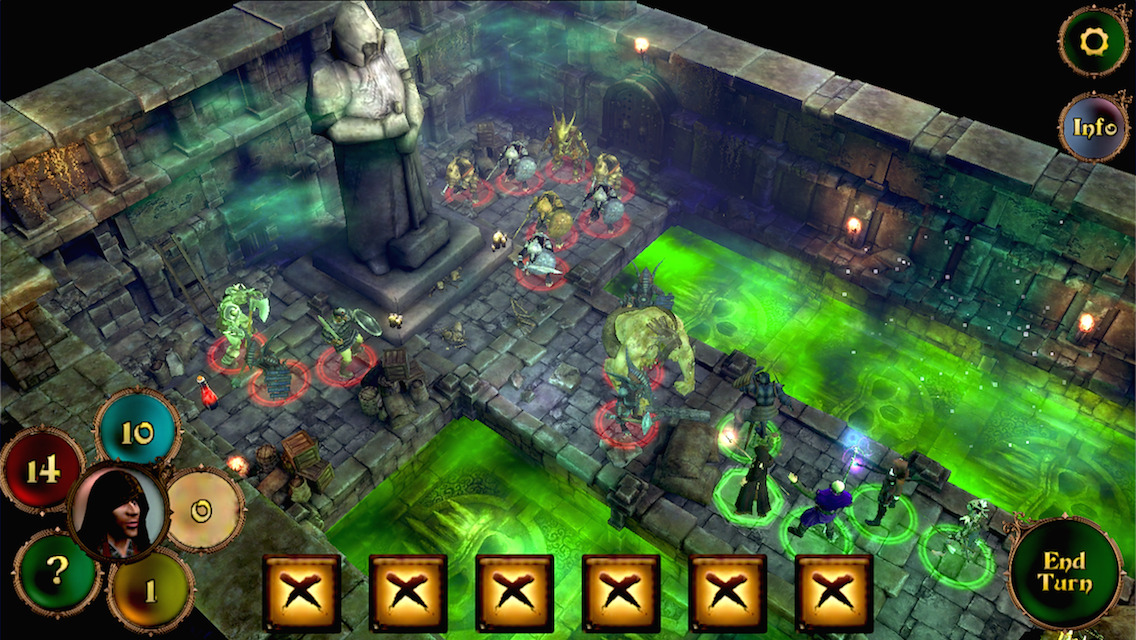 Demon's Rise, $2.99 Speaking of busy beaver developers, Demon's Rise makes yet another appearance in Update Mondays. This update brings a new character, the High Wizard, who has quickly become one of my favorites with his powerful magic. There are also some new magical items, and the app's download size has been reduced. Rounding out the update are a few balance changes and several bug fixes.
Alphabear: Word Puzzle Game, Free Wishes being granted left and right this week! Alphabear's latest version includes an offline mode for those who want to play the game without an available internet connection. It's pretty limited at the moment, but it's proven difficult to implement and the developers felt it was best to have it out as soon as they could. They hope to improve it in the future, however.
MiniGolf Endless MMO, Free MiniGolf Endless MMO has a new party play mode that allows up to four people to pass and play. There is a new leaderboard and some new achievements to aim for, and you can now mute the music and listen to your own if you'd prefer. There are also some bug fixes and tweaks in this version of the game. The MMO credentials might be a little sketchy, but it's certainly an enjoyable little time-waster.
Respawnables, Free Did you know? Hallowe'en is coming soon! It's true. Respawnables is helping everyone remember with its pretty substantial holiday update. New Hallowe'en themed weapons, sets, and kits should keep you busy during the spooky season, and if you'd rather buy your way through than try to unlock everything by playing, you know Respawnables has you covered. But will any of these new implements of destruction match up to the Noisy Cricket?
Pyramid Solitaire Saga, Free Okay, look, I give King's update notes a lot of grief, but credit where it's due: in the latest notes for Pyramid Solitaire Saga, they not only make a reference to a little-known creature from Native American mythology, they actually describe it correctly in spite of a recent popular movie completely blowing it. Someone is doing their homework, and with no practical reason to do so. Anyway, Helena and Kingsley come afoul of the Apotamkin as they pursue the sarcophagus thief down the Mississippi River. Will they survive? Unless these are the last 15 levels ever for the game, my guess is yes.
PewDiePie: Legend of the Brofist, $4.99 I honestly wasn't expecting a content update for this game so quickly after its release, especially when it could easily just coast on its license and general quality for a little while. But here we are, with a new stages, some Hallowe'en costumes for the gang, new input options, some bug fixes, and performance improvements. Brofist!
Angry Birds Friends, Free Angry Birds Friends was the free-to-play Angry Birds before it was cool to be a free-to-play Angry Birds. It wouldn't be surprising if Rovio left it behind given it never really seemed to catch on, but there's still new content here and there. This update adds a Hallowe'en event to the game in the form of a tournament that will run until November 2nd. They're also having a sale on Bird Coins, which are probably not globs of poop wrapped in tin foil? But I can't say for sure.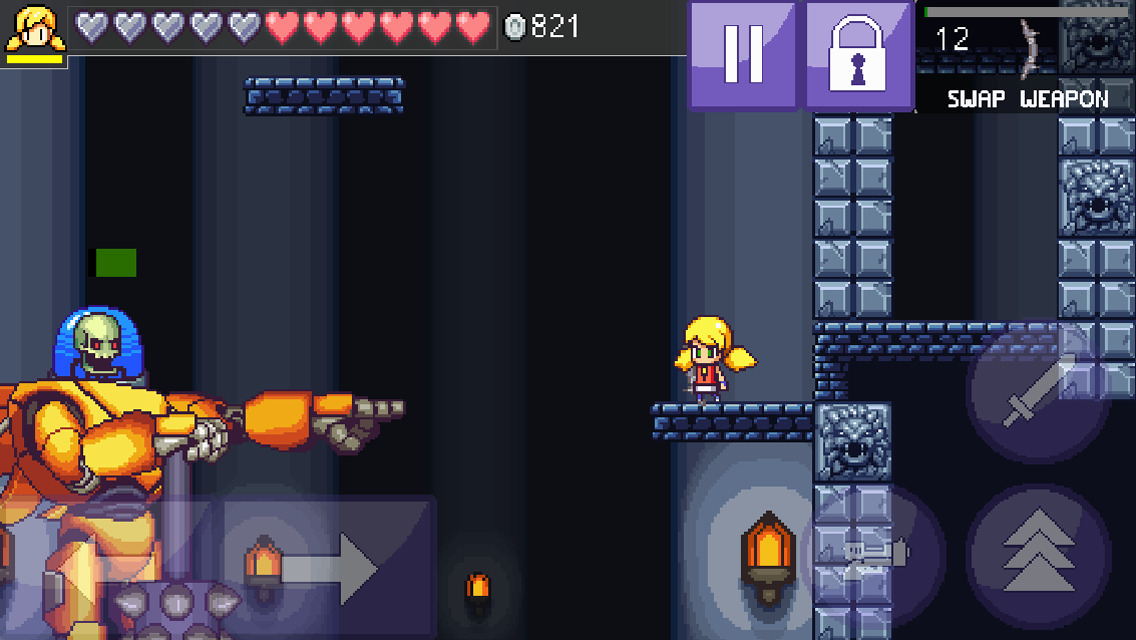 Cally's Caves 3, Free More Cally's Caves for all good little boys and girls! The new version includes a huge new zone with a whopping 34 levels to play through. You'll come across five new enemy types and three new weapons along the way, and a new boss battle that will put your skills to the test. This free content extends Cally and Rupert's stories while fixing a few bugs and improving overall performance. It's absolutely amazing how much this game keeps on giving.
Looney Tunes Dash!, Free For this year's Looney Tunes Dash! Hallowe'en event, Bug has to escape from a haunted house owned by the Mad Scientist. Expect spooky Hallowe'en cameos a-plenty in these 15 levels, and collect the new set of cards based on the holiday. Pretty standard stuff for this game, but it wouldn't be getting more content if people weren't enjoying it, so overture, hit the lights, I guess!
Spectaculator, ZX Spectrum Emulator, $2.99 The latest update to Spectaculator, the Spectrum ZX collection, adds 20 more games to the set, bringing the total to 150 games. I'm not going to list them all, but of particular interest is the addition of several of Julian Gollop's earliest turn-based tactics games, including all of the Rebelstar titles. If that name doesn't ring a bell, Gollop is the creator of the X-COM series and basically a legend in the genre. Like most of the games in this collection, you'll have to purchase these as additional IAPs within the base app. For making these historical titles available officially on iOS, I'm going to award Spectaculator the coveted Update Mondays Most Spider-Mans Of The Week award. The metaphorical celebratory vermouth is (not) on the way!
Subway Surfers, Free Oh, you know the Subway Surfers aren't going to miss out on the Hallowe'en season. They're visiting Transylvania this time, and you can count on it being as stereotypical as it gets. But you won't be unlocking a vampire this time around. Instead, you'll be unlocking a wolf, who is a teen, named Mike. Mike the teen wolf. Hmm. Well, anyway, there's also a new board to get, the appropriately-themed Phantom Board. The collectible for this update is a ghost, so I guess you are busting them because it makes you feel good?
Card Wars – Adventure Time Card Game, $3.99 Hallowe'en updates for some, tiny plastic flags for others! So, yes, this is another Hallowe'en update. It includes some new vampire creatures, and of course some new quests involving Marceline. There's also a new Marshall Lee quest to play through on the Fionna & Cake map, celebrating Marshall Lee's addition to the game as a new Hero Card. If you're impatient about getting those sweet vampire cards, you can just buy them up-front if you don't mind spending some money.
Puzzle & Dragons (English), Free It's not much to look at in words, but Puzzle & Dragons have added a third type to certain monsters, making them even more versatile and useful to your team. On the cosmetic side, dungeon entrance screens now look more like the dungeons you're entering, which is sensible and good. Additionally, there have been a bunch of bug fixes and little balance tweaks made to the game. This one is still going strong, and although it's not as big in the US as it is in Asia, it does seem to be picking up in popularity some thanks to those recent TV ads.
Lara Croft: Relic Run, Free Lara continues her search for the missing Carter Dotson in an all-new area, the snowy Mountain Pass. There are new enemies and bosses lying in wait, but Lara's not all on her own. There's a new vehicle and a new weapon to help her take out the baddies as she completes the new levels and objectives that advance the story of the game. The developers have also improved the tutorial, so if you were having trouble figuring out how to play this and somehow haven't done yourself in with a pair of safety scissors, give it a try.

Marvel Mighty Heroes, Free I still can't get over Thor's "Dat Asgard" expression in the app icon, friends. Anyway, this is the 2.0 update for DeNA's free-to-play Marvel game, which should not be confused for any of the other six free-to-play Marvel games, or even DeNA's own free-to-play Marvel card game. The main changes include characters now coming in different rarity levels, with each costume being treated as a new character, skill sharing, an improved upgrade system, PvP battles, and a UI overhaul. There are a few other changes, so check them out if you're interested. I'd love to see the icon updated with different Marvel Heroes making that facial expression, while we're putting in requests.
Land Sliders, Free Another Hallowe'en update, but this one includes characters from Costume Quest, so it gets bonus points. Lots of bonus points. In addition to Wren and Reynold making guest appearances, some spooky creatures are here to celebrate Dia de los Muertos. There's also Jack's Quest, which has you searching for hidden lanterns, and a bunch of new world designs with appropriately-themed decorations and creatures.
Fallout Shelter, Free Fallout Shelter gets a long-awaited update with some new things for players to do. The new Survival Mode gives the game some extra bite, and you can now scavenge extra equipment from dead raiders. In terms of quality of life improvements, there's now cloud support, the ability to skip the tutorial, and a new statistics page you can check out at your leisure. Is it enough to keep the game going? Well, I'm sure it will get a boost from its big brother launching somewhat soon, at least.
Earn to Die 2, $1.99 Not Doppler's popular Earn To Die 2 has a new mode called Mission Mode in this update. You'll have to unlock it first by completing the Story Mode, but once you've done that, you can test your skills on 50 missions spread across 10 levels. If you need extra motivation, there are some new achievements to earn for pulling all of this off. Do it! Earn to die! That sounds like a really bad deal but let's not overthink things!
BADLAND, $3.99 The thrust of this update is that the game now has 3D Touch support, one of the few games to have it retrofitted in so far. This allows new quick actions, and seems to have also been the impetus behind the new Force Object editor tool that opens up new possibilities for puzzles and gameplay. The developers have also made a bunch of bug fixes to the game, particularly with regards to the level editor and its functions.
Sword & Glory, Free Hey, it's Sword & Glory again, and so soon! Well, I won't complain. This new version includes three new adventures, a new weapon, a screenshot button when you die, a new effect when you get wounded, and some fixes and tweaks to the camera's behavior. Though it's a bit crude in places, I really like the weird art style this game has going on, and it's quite a bit of fun to play, too.
Flick Tennis Online, Free The Flick Tennis series has a long history on iOS, and the multiplayer Flick Tennis Online just got a nifty update that adds in support for ReplayKit and Everyplay, allowing you to record and share your greatest triumphs in digital mobile tennis, if that's a thing you do. You can also view a complete match summary, if the replays aren't enough. You can also earn experience points now, but the game doesn't exactly say why they're useful. But hey, if there are experience points, we want them, don't we? The developers have also given the UI a complete overhaul.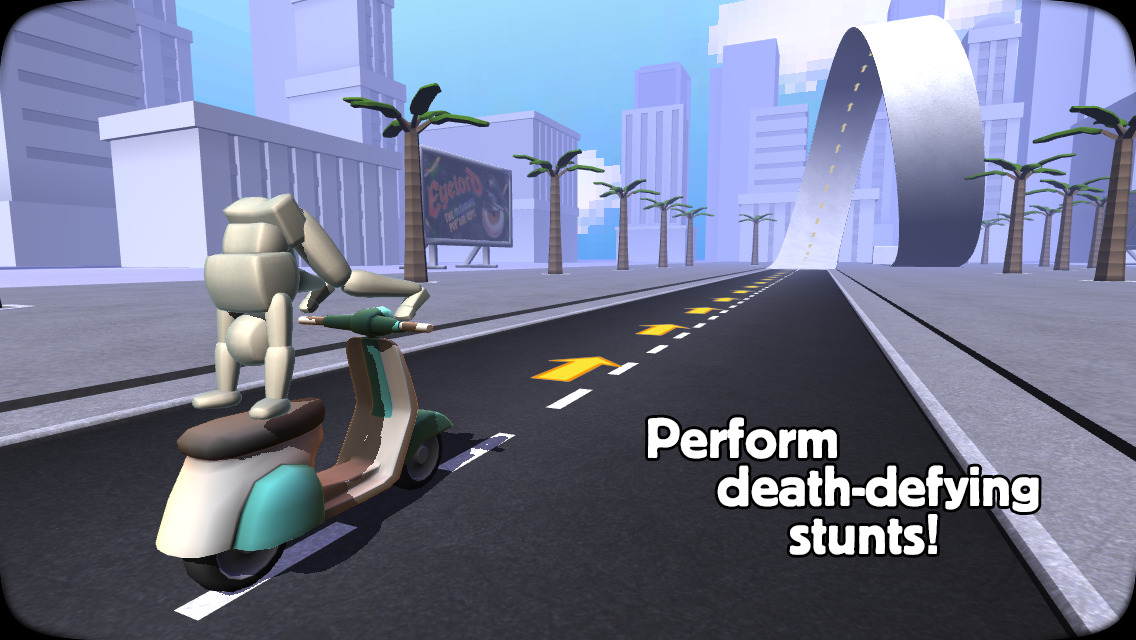 Turbo Dismount®, Free Okay, so Hallowe'en is coming, but there's another important event that concerns many gamers, and that's October 21st, 2015, the day that Marty and Doc arrived in the future in Back To The Future 2. As such, we've seen some games go for a Back To The Future-themed update instead of Hallowe'en, and Turbo Dismount is one of them. Well, sort of, but they don't have a proper license, so it might be best to think of this as a tribute. Any purchase will unlock the LeDorean vehicle, which is awfully familiar but probably just different enough. There's also a new meat tenderizer helmet. Your guess is as good as mine as to how that connects with Back To The Future, but hey, it's not like any of this is official, right?
Heroes and Castles 2, $1.99 Heroes And Castles 2 gets another thoughtful update from the good folks at Foursaken. This time, they've added an Easy setting that you can toggle on and off as you see fit. It makes the game easier at the cost of reduced experience and a lower chance of finding great items. The visuals have received some extra attention, making the game look even better than it already did. A couple of caps have been raised, with units now able to level up to level six, and your maximum number of heroes raised to ten from the previous limit of nine. Add in a couple of tweaks and bug fixes, and that's the game.
Riven for iPad, $5.99 I know I've said I'm generally not going to include updates that are just iOS 9 fixes, but I'm making a couple of exceptions this week. Riven, the sequel to Myst, had issues going all the way back to iOS 8, but in the last couple of weeks, both the iPhone and iPad versions have been fixed up so that they work properly with newer hardware. These games might not seem like much now, but back in the day, Myst was a major driver of CD-ROM drive sales due to its popularity. Riven had a tough job following it, and while it wouldn't match the previous game's success, it's still a noteworthy effort.
Secret of Mana, $7.99 I wasn't terribly worried about it, but in case you were, happy news! Secret Of Mana's iOS 9 problems have been fixed, and the game now plays as it always has. I'm pretty confident Square Enix will get around to most of their big name games suffering compatibility issues with iOS 9, but I'm just about ready to give up on Drakerider, Song Summoner, and the couple of other less popular games in their line-up that broke with iOS 8.
That about wraps it up for last week's significant updates. I'm sure I've missed some, though, so please feel free to comment below and let everyone know if you think something should be mentioned. As usual, major updates will likely get their own news stories throughout this week, and I'll be back next Monday to summarize and fill in the blanks. Have a great week!
Update Mondays: 'PewDiePie: Legend Of The Brofist', 'Secret Of Mana', 'Marvel Mighty Heroes', 'Alphabear', And More